Profile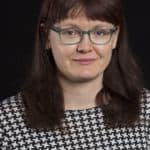 Marleen Wilde
Curriculum Vitae
Education:

B.Sc and M.Sc in Medical Biotechnology at University of Rostock (Germany), Erasmus term in Pharmaceutical Biotechnology at University of Padua (Italy), still ongoing PhD studies in Pharmacy at University of Reading (UK)

Qualifications:

Accrediation as Medical-technical assistant for functional diseases, B.Sc and M.Sc Medical Biotechnology, Academic Practice Programme Module 1 (Associate Fellow of Higher Education Academy), Foraging Diploma (online course)

Work History:

University hospital (Department of Cardiology) in Rostock, Department of Physiology at University of Rostock, Quality Control at Baxter Healthcare in Vienna (Austria), Clinical trials at Roche Pharmaceuticals in Welwyn Garden City (UK)

Current Job:

Teaching Associate in Pharmaceutics/ part-time PhD student

Employer:

University of Reading, School of Pharmacy
Favourite thing to do in my job: I love making pretty graphs and illustrations of my research, concepts and results.

About Me

Socialable and up for all sorts of fun things, curious, adventurous and independent

Read more

I live in Reading in a cozy studio flat with a wonderful view to the garden and neighbouring to good friends with their cat I occasionally babysit. I also use their freezer and tumbledrier on times as my place is too small. I'm originally from Germany, but also haved lived in Austria and Italy for a short while during my undergrad studies where I met lots of lovely friends and could explore the local culture.

I came first to the UK via the ERASMUS programme during my Master's degree, got hooked and came back to work and have lived here ever since.

I like the campus life of the University of Reading and am a member of the Senior Common Room (a staff social club), where I also have a role as Junior Wine Steward. Here, I organise wine tastings for the members, help running out campus wine shop and providing wines and services for events. It's always good fun and I have learnt a lot about the world of wine. At our events I also enjoy meeting people from other schools and departments and have made some research connections.

My Work

Juggling research experiments, teaching support and networking.

Read more

The pictures below show some excerpts of my experiments in Microbiology.

My Typical Day

Multitasking, walking around a lot between laboratories in different buildings and my office, lunch and afterwork activities with colleagues and friends.

Read more

Usually in the morning, I have allocated the first 0.5-1 h to work on emails and plan my day/week whilst having coffee and breakfast in my office. I plan details of experimental work that I need to on that day or in the week if it is a multiple-day experiment and also what I will do with the results in terms of analysis and visualisation. At least once a week I also spend some time searching for the latest research literature in my field to keep me updated.

Then I spend some time in the lab for my experimental work, at the moment in a microbiology lab. Typical tasks here involve streaking bacterial solutions on agar plates to grow solid, immobile colonies, make liquid cultures by mixing a colony into liquid growth medium, prepare solutions of my sample (the taxi molecule), pipette solution and bacteria in plates with 96 wells and measure for 24 hours how the bacteria grown with a machine that is connected to a computer. I want to know if the molecule I am working with is killing the different types of bacteria and could therefore be used to fight bacterial infections.

Lunch I spend normally with a friend and colleague of mine, and we discuss matters of the day, teaching we do together, results and also our personal life.

The afternoon I can spend with analysing my results, preparing for meetings with my supervisors or other colleagues catch up on more paperwork or do more experiments.

After work I either go indoor climbing with colleagues at the local climbing centre or have drinks or a meal in our campus bar.

What I'd do with the prize money

Convert my research into 3D

Read more

I like visualising concepts and my research. So, instead of illustrations or graphs I would love to convert my results, the models I am working with and the basic concepts into something 3D that people can touch and understand better than the complicated theory.

I can imagine this would be possible with 3D printing maybe, or similar ways, potentially also in the form of an animated movie, e.g in the style of "Once Upon a Time… Life". As we have film studies on campus I assume a collaboration would be feasible for this project. I also have access to 3D printing in our department, however the design of the 3D print files will likely need some expert input that would need to be paid.

The finished movie can be put on our Pharmacy Youtube channel, where it would be accessible to the interested public and the link would be promoted on our Pharmacy Facebook page and Twitter, but could as well be incorporated into presentations for University Open Days and Outreach events and talks.

The 3D models can be used in Open Days and Outreach events, for Children's lectures and I can imagine that once the basics are designed, the 3D objects could be extended to reflect other researchers' topics and findings.

My Interview

How would you describe yourself in 3 words?

explorative, supportive, sociable

What or who inspired you to follow your career?

My own curiousity and wish to do something useful always drove my career-related decisions.

What was your favourite subject at school?

Biology and Chemistry

What did you want to be after you left school?

Nurse, for a while I wanted to be an au-pair to get out of the country :)

Were you ever in trouble at school?

Sure, isn't everyone at some point? Noting serious though.

If you weren't doing this job, what would you choose instead?

Something creative and artistic maybe, at the moment I got into pottery in my free time

Who is your favourite singer or band?

Amy Macdonald

What's your favourite food?

I like spicy food, prefering Thai and Japanese cuisine. But I also love a good rare steak.

What is the most fun thing you've done?

That's a difficult question. I've done once indoor skydiving which was good fun, and also indoor caving with a free fall thereafter.

If you had 3 wishes for yourself what would they be? - be honest!

I'd like to be able to afford a bigger place to live: a house with a garden where I can grow herbs and vegetables, a shed where I can do all my craftswork and enough space to accomodate my friends for a meal. I also would like to have a better flight connection to visit my parents more often, they live in a very rural area and it's nearly a days journey to get there and usually quite complicated in terms of transport. And number 3 would be more free time, to meet with friends, to travel, to go to the theatre, to do my hobbies and just to relax.

Tell us a joke.

I'm not got at jokes telling, but better at making fun of myself if the situation is right.
---
---